Highland cow canvas print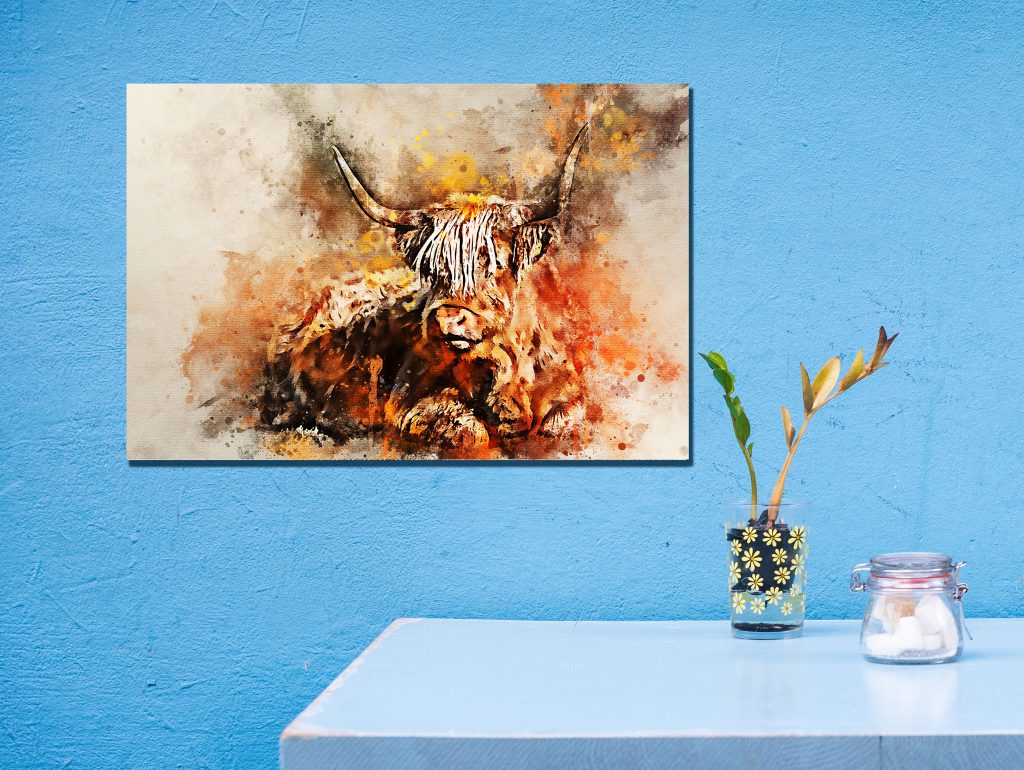 Make an instant impression with our gorgeous highland cow canvas print.
A glorious canvas art print of one of Scotland's favourite animals, the long haired highland cattle. Enjoy seeing our Scottish Highland Cow art, the newest member of your family (or a gift for a loved one) in sharp detail, professionally printed on high quality canvas in high definition.
This canvas print really does show a highland cow in all it's magnificence. Available in 5 sizes, from x-small (10″ x 8″) to x-large (30″ x 20″) suiting every wall and budget, this stunning canvas print is an ideal gift, or an eye catching detail for any home or office.
Available in 5 different sizes, perfect for any space or wall. This is my most popular canvas, for good reason, it's a stunning feature for any wall.
All with FREE shipping included (UK postal addresses).
Other products you might like
Our gorgeous highland deer, majestic and commanding.
"Glasgow's Dreaming" – a beautiful scene of the river Clyde in Glasgow.
Keep it in the family, a beautiful highland cow, this time standing.
"That's absolutely stunning"
"Wow that is a beautiful picture xx"
"Ooh I like this one! Very nice"